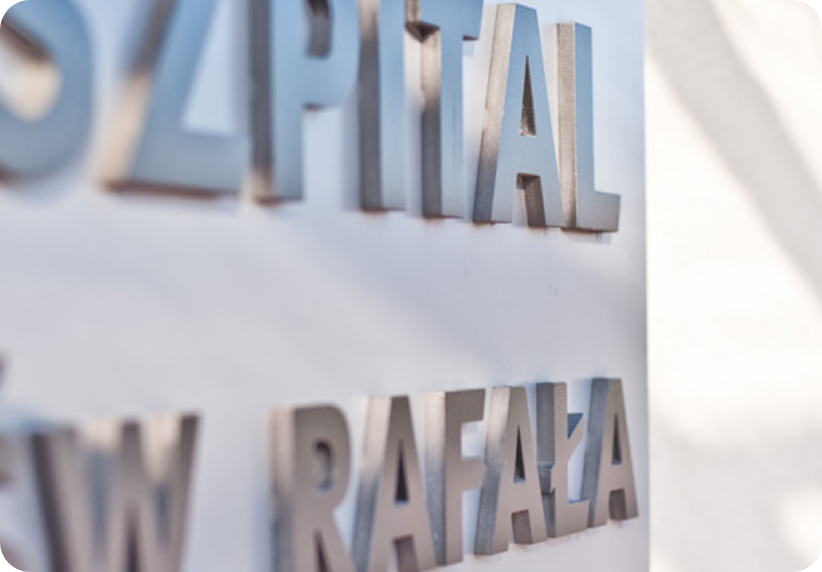 St. Raphael Hospital in Kraków is a part of the Scanmed Group. it is a modern facility offering comprehensive health assessments and treatment utilising advanced technological solutions. The Hospital is valued by Patients for the quality of its services, including neurosurgery, ophthalmology and orthopaedics.
The Hospital also houses more than 40 specialist outpatient clinics, laboratories for Haemodynamics, Interventional Radiology and Electrophysiology, MRI, CT, X-ray, EEG and endoscopy, as well as a Rehabilitation Outpatient Clinic.
The Hospital provides services both on a paid basis and through an agreement with the Małopolska Regional Branch of the National Health Fund. It belongs to the so-called "hospital network," which means it provides medical services as part of the second level of a system of basic hospital service provision.
The highly specialised medical staff possesses years of experience and constantly strives for further development. Their successes on the international stage confirm their professionalism in patient care.
Authorities of St. Raphael Hospital
Operational Director: Iwona Kaze
Medical Director dr n. med. Jerzy Matysek