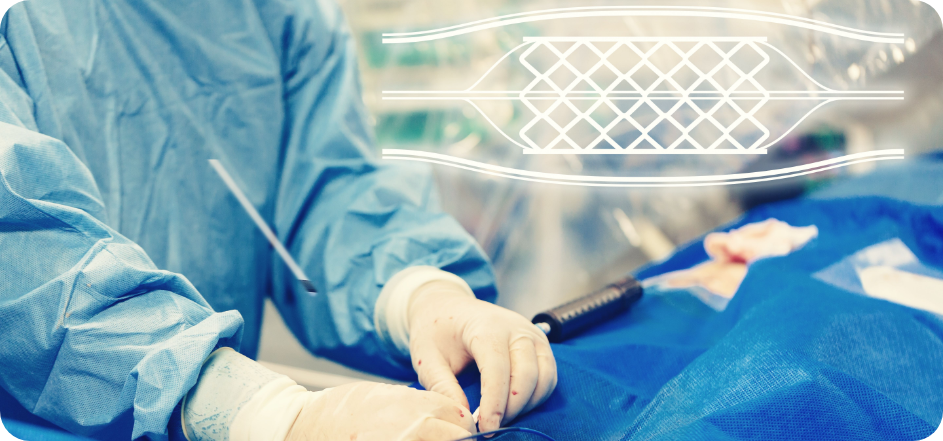 Clinical Department of Invasive Cardiology, Electrotherapy and Angiology
Paid services / services under National Health Fund [NFZ] coverage
The Clinical Department of Invasive Cardiology, Electrotherapy, and Angiology at St. Raphael's Hospital specialises in comprehensive diagnosis and treatment of cardiovascular diseases in both emergency and elective settings. Patients with acute coronary syndromes (including acute myocardial infarction) are directly admitted for coronary angiography and coronary angioplasty procedures.
The team consists of experienced cardiologists, nurses, and technicians with years of clinical experience, supported by specialists from other fields working at St. Raphael's Hospital. Diagnostic facilities include modern diagnostic and procedural equipment as well as Laboratories of Haemodynamics and Electrophysiology.
Patients are provided with comfortable conditions of stay in the form of single and double rooms with private sanitary facilities. A 24-hour cardiology duty allows continuous monitoring of the health status of hospitalised patients.
Services:
Diagnosis and therapy in the field of electrocardiology: implantation of pacemakers, implantable cardioverter-defibrillators (ICDs) and cardiac resynchronisation devices for heart failure (CRT-P, CRT-D) and their replacement; diagnosis of cardiac arrhythmias and their treatment: arrhythmia mapping, ablation of accessory pathways in the heart, ablation of atrial fibrillation, atrial flutter, and ventricular arrhythmia foci
Diagnosis and therapy in the field of invasive cardiology: coronary angiography, left and right heart catheterisation, ventriculography, angiography, percutaneous coronary angioplasty procedures with drug-eluting stent (DES) implantation; invasive functional assessment of borderline lesions: intravascular ultrasound (IVUS), fractional flow reserve (FFR), instant wave-free ratio (iFR), optical coherence tomography (OCT); implantation and treatment using intra-aortic balloon counterpulsation (IABP)
Diagnosis and therapy in the field of non-invasive cardiology: treatment of acute cardiac conditions, including acute coronary syndromes (myocardial infarction, unstable angina) in the Intensive Cardiac Monitoring Unit (ICMU); diagnosis and treatment of cardiology-related disorders (including echocardiography, transesophageal echocardiography (TEE), stress echocardiography, vascular ultrasound, Holter ECG monitoring, Holter monitoring of blood pressure, treadmill exercise testing)
Contact details
Department Head
Medical and nursing team
Our physiotherapists
Departmental Nurse