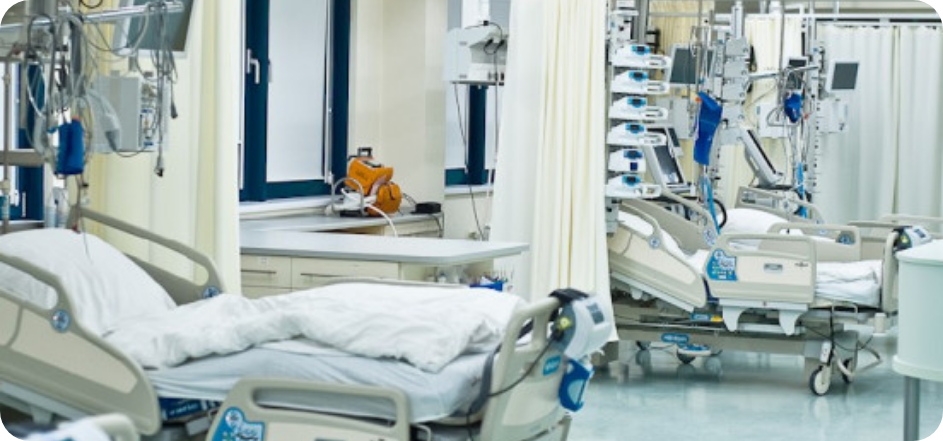 Clinical Department of Anaesthesiology and Intensive Care
Services under National Health Fund [NFZ] coverage
Clinical Department of Anaesthesiology and Intensive Care at St. Raphael's Hospital comprises 8 beds and carries out its tasks through skilled medical and nursing staff, using modern equipment and advanced therapy methods.
The department is accredited by the Ministry of Health to conduct specialisation for physicians in the field of anaesthesiology and intensive care (10 spots) and is registered in the National Medical Rescue System. The idea of transplantation is promoted through active cooperation with Poltransplant.
St. Raphael's Hospital has 6 operating theatres, 8 recovery rooms, and a Preoperative Anaesthesia Clinic. A distinctive feature of our Department is the high level of regional anaesthesia performed here with the simultaneous use of ultrasound imaging.
Services:
anesthesiology consultations in other hospital departments
anaesthesiology consultations, including preoperative consultations
treatment of postoperative pain (the Hospital is certified as a "Pain-Free Hospital")
advanced resuscitation procedures
anaesthesia for surgical procedures
Contact details
Department Head
Medical and nursing team
Departmental Nurse